Sashco Video Playlist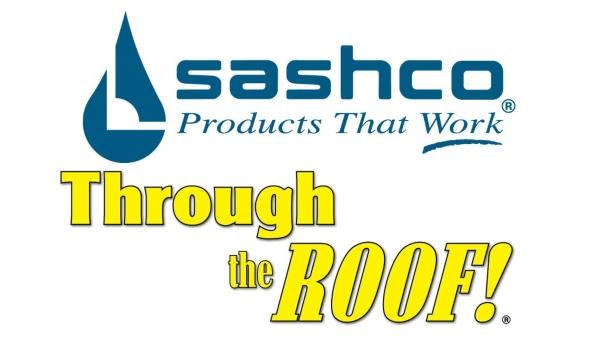 Since 1936, Sashco has been a leader in high-performance sealants, caulks, and finishing products innovation for conventional home construction and log/wood homes. At Sashco, we're driven by a passion to make products that work right the first time. Like you, we get frustrated by the toy that breaks, screwdrivers that bend, and tires that wear out too soon. That's why you won't find good-better-best product lines at Sashco. We only make high-performance products designed to work best for their applications. We like to call it "delighting the customer with a better way."
To learn more about Sashco, visit their RCS Directory.
See more videos from Sashco on their YouTube Channel.
---
How to Stop Roof Leaks with Through the Roof
Get a quick overview of how to stop or prevent leaks in your roof or gutters using Through the Roof! sealant. No more black messy asphalt!
---
Through the Roof! The sealant for leaky roofs, gutters, skylights, and more.
---
Through the ROOF® Roofing Sealant As Seen On TV
Through the ROOF! – Seals Leaks that Asphalt Can't! – Use in any weather, sticks to almost any surface…stops leaks, permanently!
---
Through the ROOF!® Features and Benefits
---
Sashco Virtual Show Video
---