About Cotney Attorneys & Consultants
Cotney Attorneys & Consultants is an advocate for the roofing industry and General Counsel of NRCA. Its attorneys practice in all areas of construction law. The firm works extensively on matters relating to OSHA defense, which includes the management and development of safety and health strategies for construction contractors across the United States. The firm's OSHA practice concentrates on litigation and the appeals of citations involving catastrophic construction-related accidents. For more information, please visit our website. To contact us, email info@cotneycl.com.
Disclaimer: The information contained in this article is for general educational information only. This information does not constitute legal advice, is not intended to constitute legal advice, nor should it be relied upon as legal advice for your specific factual pattern or situation.
---
Read More Safety Tips of the Week »
---
Exclusive R-Club Members-only opportunity: Toolbox Talks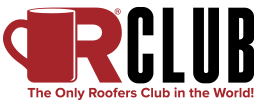 We have years of Toolbox Talks in both Spanish and English that were created specially for us and we saved them for your exclusive use.
---