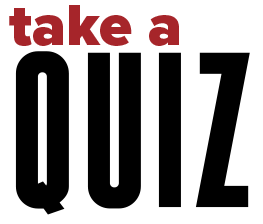 Everyone loves a quiz. How smart are you about roofing, labor or products? Show us your roofing IQ, your personality, or your knowledge and you never know how you might score!
---
Answer Me This…?
A RoofersCoffeeShop.com Question of the Week, help us understand the way you want to buy.
Answer our weekly question or answer 5 more for a chance to win a pizza, donuts, or a RCS Gift Box! Start Now!

---
What Do You Call It?
A RoofersCoffeeShop® partner is conducting an important survey regarding what roofing contractors in different parts of the U.S. and Canada call roofing accessories. This quick survey will show you a picture and ask you to indicate what you call it. Start Now!

---
Where Do You Fit in Roofing?
Take this fun quiz to see what your next step might be. Start Now!

---
How Solid is Your Labor Acumen?
Take the Certainteed Labor Study Quiz and get valuable information at the end. Start Now!

---
---
Share this: