You can make good money with roofing! It varies by region, but the average salary for a Canadian roofer is $68,576
You do not need a special education. Most employers will train you and provide benefits!
Job security. Once you have started learning your trade you will always have a job. The roofing industry is always looking for good people. You will probably never lose your job to robots or to it being sent overseas.
Roofing is a great career for the right person. This job is right for craftsmen, mathematicians, engineers, techies, thrill seekers, artists, rock climbers, leak detectives and people that just love rewarding work. Roofers in the field wear many hats and you can specialize in any area. It's a career you can fall in love with.
Technology lovers are welcome. We use today's technologies on roofing projects every day. Roofing is more than hammers and nails! Today's roofing industry is mobile ready and in the Cloud. There is even a smart hard hat!
It's a great opportunity – out in the field or in the office.
Reasons We Love the Roofing Industry
Views: Some rooftops offer some of the most beautiful views you would normally not be able to see looking out a window!
Job Security: As long as humans need shelter there will always be a need for roofers!
Love of the Outdoors: If you prefer to work outside and enjoy the beautiful outdoors then roofing could be for you. Do not spend long work days in an office chair or cubicle again!
Constant Variety: Roofing projects constantly change and so do job site locations. No two roofs are the same so if you prefer a change of scenery the roofing industry is a great option.
Teamwork: Your crew could be your new band of brothers and sisters!
Keep in Shape: If you prefer to work hard and be hands on roofing could be the career for you. Roofing involves lots of constant moving and heavy lifting to keep you in shape!
Growth and Knowledge: The roofing industry is constantly evolving and changing and so will your knowledge of the roofing and construction industry.
Room to Advance: Whether you strive to be on a skilled roofing crew, project manager, site supervisor, supplier rep or upper management a career in roofing could be a great option for you to grow.
Competitive Salary: The roofing industry is booming and wage is considered one of the highest and most competitive in the construction industry.
Industry Positions
Roofing Installation: If you love working outdoors, there are roofing industry positions for you, including: Foremen, Technicians, Journeyman roof mechanics, Solar installers, Apprentices and Entry-level laborers.
Jobs in Contractor Operations: The roofing industry is growing exponentially. Along with this growth is an increasing demand for qualified workers such as: Construction managers, Project managers, Safety professionals, Consultants, Design professionals, Estimators, Sales professionals, Office administration, Superintendents/field leadership and Warehouse/maintenance personnel.
Jobs in Manufacturing and Distribution: Advances in roof system technologies have driven demand for new and innovative products and manufacturing processes, and highly effective distribution and delivery systems. Positions include: Engineers, Sales professionals, Industrial lab technicians, Forklift operators, Truck driving professionals, Warehouse managers, Industrial maintenance staff, Shift managers and Production line operators.
Our industry offers highly competitive wages and benefits packages, comprehensive training programs and great work opportunities for men and women!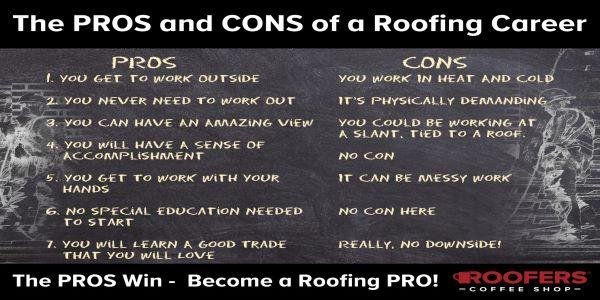 To reply to this listing, contact Chelsea Broadridge by clicking "Request More Information" and filling out the form below.