94th Annual Convention and Trade Show
RESERVATION DEADLINE – February 7, 2022 BY 5:00 P.M.
NERCA will be using the Hard Rock Hotel & Casino as this year's headquarters hotel. To take advatage of the special convention rate, your reservations must be made directly to Hard Rock Hotel & Casino.
You May also reserve your room by phone at 609/449-6860, Please reference Group Code: GNER222
Resvervations can also be made online.
---
NEREF Scholarship Program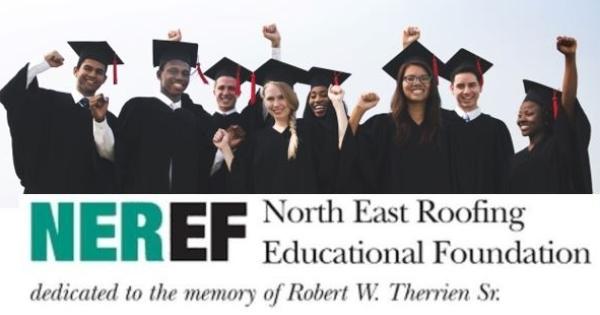 The North East Roofing Educational Foundation (NEREF) has established a scholarship program to assist employees, immediate family members of employees, or the immediate family of NERCA members who plan to pursue post-secondary education in college and vocational programs. Scholarships will be offered each year for full-time study at any accredited post-secondary institution of the student's choice.
ELIGIBILITY
Applicants to the North East Roofing Educational Foundation Scholarship Program must be:
Members of NERCA, their employees, or their respective immediate family. Immediate family is defined as self, spouse, or child. The child may be natural, legally adopted, or a stepchild.
High school seniors or graduates who plan to enroll in a full-time undergraduate course of study at an accredited two or four-year College, University, or Vocational-Technical school.
Apply by May 13, 2022!
---
NERCA is the regional association for the roofing contractor covering the northeast part of the country. Our territory includes: Connecticut, Maine, Massachusetts, New Hampshire, New Jersey, New York, Pennsylvania, Rhode Island, Vermont and Delaware.
We maintain relationships with national organizations like the National Roofing Contractors Association (NRCA) and other major roof industry players. We also host one of the largest regional trade shows in the country. Forms are available to become a member! If you need more information you can contact the association office!
Benefits of Membership:
Free Copy of NERCA Safety Program
Provide assistance with OSHA, Insurance, Building Codes, Asbestos, etc. problems.
Receive a Member's Only copy of our monthly newsletter with legislative updates
Your company profile will be added to our contractor locator
Family members and employees of NERCA Member Companies are eligible to apply for NEREF scholarships
NERCA runs educational seminars and webinars
Affiliate of National Roofing Contractors Association
Company included in annual membership directory
Listed on our website www.nerca.org
Participate in the North East Roofing Educational Foundation and Scholarship Programs
Active and Aggressive Organization
Annual Conference and Trade Show
---
NEREF Silent Auction Donations
The North East Roofing Educational Foundation was formed as a not-for-profit corporation to provide scholarships to roofing industry members, their family, their employees, and immediate family members of employees who are seeking post – secondary education in college or vocational programs.
This year we awarded thirteen (13), $3000.00 scholarships. Since inception we've provided over $559,500 in financial assistance to your employees and their family members, a statistic the trustees are proud of yet feel motivated to increase those opportunities to reach more roofing industry families.
We would like to invite you to join us and help with our Silent Auction.
It will be held on March 2 & 3, 2022 at the North/East Roofing Contractor Association 94th Annual Convention and Trade Show, at the Hard Rock Hotel & Casino, Atlantic City, New Jersey.
Making a donation is a terrific way to show your support. Please consider supporting the Foundation by donating items such as sports tickets, jewelry, weekend getaways, timeshares, rental property, golf clubs, golf foursomes, gift certificates, roofing products or tools, cash donation or any other idea you can think of.
All proceeds from the auction will go to the North East Roofing Educational Foundation, so they may continue to provide scholarships and reach more roofing industries families.
The success of the auction greatly depends on the participation and generosity of our valued members and industry friends. To contribute to the auction please fill out the attached form.
In appreciation of your continued support, we thank you.