NERCA is the regional association for the roof contractor covering the northeast part of the country. Our territory includes: Connecticut, Maine, Massachusetts, New Hampshire, New Jersey, New York, Pennsylvania, Rhode Island, Vermont and Delaware.
We maintain relationships with national organizations like the National Roofing Contractors Association (NRCA) and other major roof industry players. We also host one of the largest regional trade show's in the country. Forms are available below for additional information on becoming a member! If you need more information you can contact the association office!
Benefits of Membership:
Free Copy of NERCA Safety Program
Provide assistance with OSHA, Insurance, Building Codes, Asbestos, etc. problems.
Receive a Member's Only copy of our monthly newsletter with legislative updates
Your company profile will be added to our contractor locator
Family members and employees of NERCA Member Companies are eligible to apply for NEREF scholarships
NERCA runs educational seminars and webinars
Affiliate of National Roofing Contractors Association
Company included in annual membership directory
Listed on our website www.nerca.org
Participate in the North East Roofing Educational Foundation and Scholarship Programs
Active and Aggressive Organization
Annual Conference and Trade Show
---
Join us at Foxwoods Resort Casino for the 2019 NERCA Convention & Trade Show March 20-21, 2019!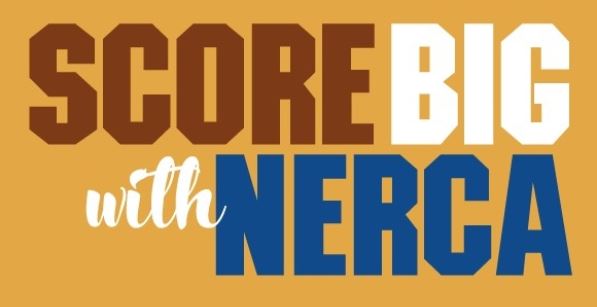 As always we are looking for attendees, exhibitors, and silent auction donations!
Venue: Foxwoods Resort Casino350 Trolley Line Blvd Mashantucket, CT 06338 United States
---
The North East Roofing Educational Foundation Scholarship Application for 2019 is now available for your employees and their families. The deadline for applications is May 15, 2019. The application is attached or it can be downloaded from the NERCA website at www.nerca.org or by calling or emailing the association office to have one mailed to you.
The North East Roofing Educational Foundation (NEREF) has established this scholarship program to assist employees, immediate family members of employees or immediate family of NERCA members, who plan to pursue post-secondary education in college, technical and vocational programs. Thirteen scholarships will be awarded this year in the amount of $3,000 each.
---