Ruby Receptionists: The ROI of personal connections webinar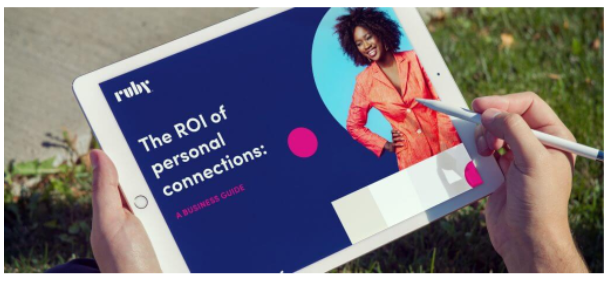 Countless businesses overthink relationship-building. They collect massive data sets about their would-be customers, create complex audience segments, and then rely on automated tools to send the right messages to the right people at the optimal times for maximum engagement. Or, strapped for time and resources, they use automation tools to reach as many customers at once as possible, hoping the message resonates with at least a few.
As a small business owner, it makes sense to want to leverage technology to better your business and manage your time. But, even in this era of automation, technology cannot successfully replace human connection; it is meant to empower it.
Curious to see how building personal connections can boost your bottom line? Check out this recent webinar hosted by Ruby's founder Jill Nelson to gain expert insight on the role of customer experience in generating big returns for small businesses.
---
Share this: