MBTechnology Video Playlist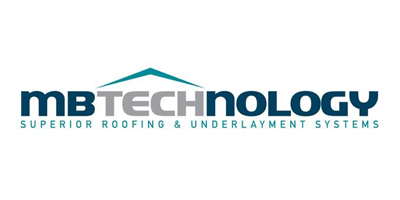 MBTechnology has been manufacturing commercial and residential roofing and underlayment systems since 1983. Products are made from rubberized asphalt and available through a network of distributors.
See all of MBTechnology's videos on their YouTube Channel.
Learn more about MBTechnology, visit their RCS Directory.
---
Supercap SBS Modified Bitumen Rolled Roofing
---
Ecotorch Torch Applied Roofing Membrane
EcoTorch is the next generation of Torch applied SBS modified bitumen roofing roofing membrane incorporating recycled tire. It is the most environmental friendly roofing material on the market!
---
Self-Stick SA Cap Installation Instruction Video
---
Self-Stick SA Cap Instrucciones de Instalación (Español)
---
Layfast SBS Premium Roofing Underlayment
Layfast SBS – Superior Elastomeric Modified Asphalt Underlayment for Tile, Shingle, and Metal Roofs . Enhanced performance compared to felt and synthetic underlayment.
---
Metalflex SBS Cool Roof & Title 24 Compliant Roofing System
Metalflex SBS Cool White 24 has reflectivity characteristics, which exceed the initial requirements set forth by the United States Environmental Protection Agency Energy Star® standard and by the Energy Efficiency Standards for Residential and Nonresidential Buildings, Title 24 of the California Code of Regulations. Metalflex SBS Cool White 24 reflects 75% of solar energy away from the roof surface.
---
MBTechnology "ecotorch" Torch Applied Modified Bitumen Membrane
Ecotorch is a torch applied modified bitumen roofing membrane incorporating recycled tire with SBS modified bitumen compound. Its a truly green and eco friendly roofing system.
---