Become a Stormseal Accredited Installer and Receive 10% Off a Stormseal Starter Kit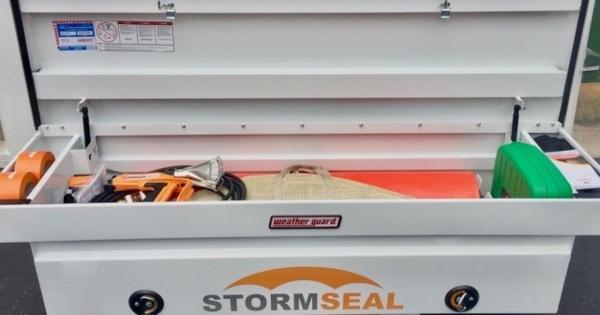 R-Club Members who become a Stormseal accredited installer get 10% off their Stormseal Starter Kit!
When the training is complete, newly certified installers will receive a login, allowing them to purchase products directly from the Stormseal website. Use the code RCS10 at purchase to receive this exclusive promotion. The Stormseal Starter Kit is filled with everything you need to get started including:
2 rolls Stormseal film (3000 square feet total)

4 rolls Stormseal all-weather tape

1 membrane welding gun with welding nozzle

1 gas gun with 20ft high-pressure hose and regulator

1 set of three welding jigs with carry-all case

1 tape gun

1 high-pressure hose (65ft) and regulator

1 Custom Weather Guard toolbox
Become an accredited Stormseal installer and get 10% off your starter kit!
To learn more about Stormseal, visit their RCS Directory.
---
Share this: