Founded in 1904 as the General Roofing Manufacturing Company, CertainTeed Roofing is a leading manufacturer of commercial, residential, metal, and solar roofing products and systems. Headquartered in Malvern, PA, CertainTeed Roofing has eleven manufacturing locations in the United States and a network of contractor and distributor partners across North America.
To learn more, visit our website.
---
See What Joe Knows
A key member of the CertainTeed Commercial Roofing Technical Services team, Joe Thompson has been
assisting customers with low-slope roofing installations
and inspections for nearly two decades. Not one to sit
on his hardhat, he travels throughout the United States serving as lead instructor for CertainTeed's popular Flintlastic® SA commercial roofing installer-training
courses. An IIBEC member in good standing, Joe has attended so many roofing educational courses that
he has lost count.
Check out more videos.
---
Introducing COLORVIEW® by CertainTeed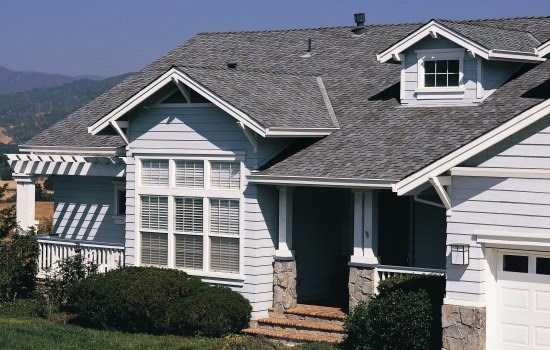 CHOOSE A HOME & START DESIGNING
Browse our gallery of sample, ready-to-design homes and start designing now.
USE A PHOTO OF YOUR OWN HOME
With our ColorView tools, you can start designing after just a few easy steps.
USE OUR CUSTOM SERVICES
Have a photo of your home professionally masked so that you can visualize it in ColorView.
Use custom services.
---
Landmark® ClimateFlex® AR
Landmark® ClimateFlex® AR (algae-resistant) technology improves upon the popular CertainTeed® Landmark brand, thanks to the latest advances in polymer science. Landmark ClimateFlex AR delivers additional impact resistance, cold-weather flexibility, and granule adhesion along with superior UV protection and durability compared to standard asphalt shingles. ClimateFlex works at a molecular level to make shingles more pliable and easier to install in cold weather than typical asphalt shingles. In addition to industry-leading hail resistance, Landmark utilizes ClimateFlex AR NailTrak®, StreakFighter®, and QuadraBond™ technologies to deliver exceptional nailing speed, algae resistance, and bond strength.
---
CertainTeed ClimateFlex® Polymer-Modified Shingle Technology
ClimateFlex® technology combines our durable roofing asphalt with the performance benefits of rubberizing polymers. This results in impact-resistant shingles that offer an industry-leading Class 4 rating (UL Classified to UL 2218) for protection against hail damage and hail impact, as well as superior surface granule adhesion and all-weather performance that protects year round in almost any climate or condition.
The rubberizing aspects of ClimateFlex technology also provide cold-weather-friendly pliability, allowing contractors to handle and install ClimateFlex shingles in temperatures that turn standard shingles stiff and brittle. In addition to protecting your home from hail storms, impact resistant asphalt shingles (also known as IR shingles) may also save homeowners on insurance premiums. Contact your insurance carrier to see if they provide a discount for owning an impact-resistant roof.
---
CertainTeed NailTrak® for Fast, Accurate, and Visible Installation
Since its introduction in 2004, NailTrak® has helped contractors install with speed, accuracy, and confidence. Now NailTrak is brighter than ever before, with high-visibility lines that stand out whether it's daybreak
or dusk. NailTrak removes the guesswork with three separately defined lines, creating a large area to guide
your nailing and a smaller area for extreme steep-slope applications.
---
CertainTeed QuadraBond™ with Advanced Layering
QuadraBond™ firmly secures the layers of a shingle together, helping roofs stand up to wind and weather so they maintain their beauty and performance. Featuring an industry-best four points of adhesion, and backed by CertainTeed's superior manufacturer's warranty, QuadraBond delivers exceptional quality and reliable strength against shingle delamination. QuadraBond is a standard feature on most CertainTeed designer shingles, including our popular Landmark and Landmark PRO products.
Learn More Here
---
CertainTeed StreakFighter® for Algae Resistance
StreakFighter® provides reliable, long-term protection against the unsightly black streaks caused by algae formation. Featuring copper-infused surface granules that possess natural anti-algae properties, StreakFighter works to prevent algae from taking hold on shingles - helping roofs maintain their beauty and color, and helping homeowners avoid expensive algae cleaning or time-consuming roof maintenance.
StreakFighter protection is backed by an industry-leading warranty, and is a standard feature on CertainTeed asphalt shingles sold in regions where the algae that causes black streaking is prominent.
Learn More Here
---
CertainTeed Solaris® Cool Roof for Solar Reflectivity
Solaris® Cool Roof technology is a sustainable solution that applies energy-saving performance to our most popular shingle brands. Featuring a special granule surface blend that can reflect up to 27 percent of solar heat, Solaris Cool Roof technology helps reduce roof temperatures and heat transfer into living spaces, lessening the workloads of air conditioning system to save on energy costs.
---
Oh, Hail No! NorthGate impact-resistant shingles from CertainTeed
When hail comes calling, you'll need a roof that's engineered to stand up to the assault. NorthGate shingles from CertainTeed are made with rubberizing SBS polymers that provide an industry-best Class 4 impact resistance rating.
---
InstaBid Roofing Software
CertainTeed takes the guesswork out of ordering materials, meeting installation specifications and generating sales proposals with the introduction of InstaBid, a new, proprietary software. InstaBid helps roofing companies produce Good-Better-Best proposals quickly with accurate job costing, material lists and job-specific installer notes--saving time, improving operational efficiency, and helping ensure solid margins.
How many hours do you spend tracking leads, creating estimates, making sales presentations, ordering materials and managing production? As a contractor, you have to complete many tasks in order to do a quality job, for the right price and with a positive homeowner review at the end. With the fast pace of your business, managing the entire process is demanding and any oversights throughout the course of a roofing project can cost you time and money.
Click Here To Get Started!
---
Take Our Quiz!

---
Use these great resources for your next estimate!
Great Infographic on complete roofing systems! Click Here to Download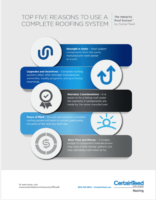 CertainTeed now offers the Matterhorn Metal Roofing Pitch book! Check it Out Here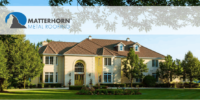 CertainTeed has a terrific E-book on demystifying shingle Warranties. Perfect for Homeowners! Get it Here