By Cass Jacoby, RCS Reporter.
The new and improved S-5! manufacturing facility is good for the company and the community, providing more job opportunities in Iowa Park, Texas.
Recently, S-5! celebrated its new 20,000+ square foot expansion project with a ribbon cutting ceremony and open house event. The company purchased the local abandoned Walmart building, salvaging the space and bringing in more job opportunities to local residents.
When COVID-19 first hit, many companies were forced to lay off workers and cut back on production, but S-5! saw an opportunity for growth and began hiring and expanding. Rob Haddock, the founder of S-5!, reports that no one was laid off during the first two years of COVID, but rather, they have hired additional employees. And S-5! is looking to hire even more people as they continue to expand.
S-5! Vice President of Manufacturing, Harry Carner said, "Finally being able to finish the addition to their facility is long overdue."
"It's a big relief to have this additional space and not be packed like a bunch of sardines due to both the growth of the company and the lack of storage space and manufacturing space," continued Harry.
"We hire many residents in the area who have...very little job experience and put them to work and train them and teach them the craft. This expansion gives people within the community the ability to be upwardly mobile," Rob told local news channel 6, KAUZ.
The ribbon cutting event was about sharing the good the company is doing with the community. Iowa Park Economic Development Director, David Owen told Texas HomePage the facility is "a great addition to the city of Iowa Park."
"We have been successful here, and I think we have helped this community grow because of it," Harry told KAUZ. "Those folks on the floor understand why we make our parts, how they are used and why they have to be good parts. They want to do a good job; they put their name on every box of parts that goes out the door."
Rob says they are happy to bring life to an old building and new opportunities to the community. "We're glad to have the opportunity to show folks in the area what we do here, and they can be proud of having our company here in Iowa Park," Rob told Texas HomePage.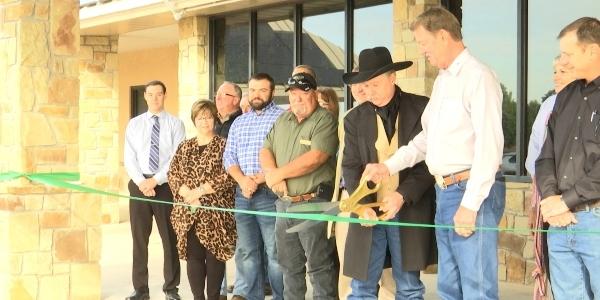 This ribbon cutting marks a win for both the community and the company.
Learn more about S-5! in their RoofersCoffeeShop® Directory or visit www.S-5.com.
Photo Credit: Texas HomePage