Episode 13 - Contractor Awards, Women's History and Tons of Jobs on RCS Classifieds!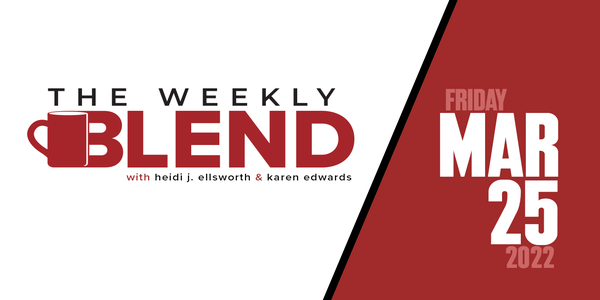 Join Heidi and Karen every Friday to hear what they have to say about all the happenings within the roofing industry.
The thirteenth episode of our Weekly Blend series is here! Join President Heidi J. Ellsworth and COO Karen L. Edwards for another exciting episode of this RoofersCoffeeShop® (RCS) original series.
This week, Heidi and Karen discuss their recent visit to the construction management class at Clemson University. The two were joined by Mark Standifer from King of Texas Roofing where they discussed sales and marketing in the roofing sector with students of the class.
The two highlight all the contractors receiving recognition this week at the Owens Corning Platinum event in San Antonio as well as the recent award KPost Roofing & Waterproofing received from Associated Builders and Contractors (ABC). The company won the Pyramid award in ABC's National Excellence in Construction Awards for their work on the Globe Life Field roof.
Heidi and Karen also discuss the many job listings up on our classifieds page. Lots of roofing sales positions are available here, particularly in Florida and Colorado.
Check out this week's episode of The Weekly Blend to learn more about our latest Coffee Conversations for Women's History Month, Heidi attending the Western States Roofing Contractors Association (WSRCA) board meeting and our upcoming Read Listen Watch with TAMKO!
---