By Lisa Garcia, Tremco Roofing & Building Maintenance.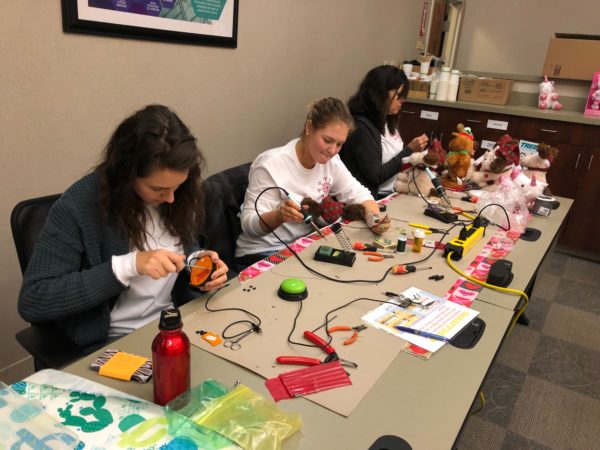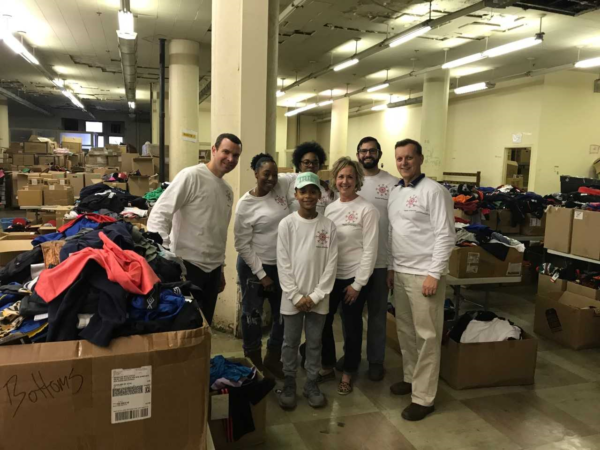 Every year during the holiday season, Tremco/WTI organizes several volunteering events for their employees to participate in called Season of Service.
During this time, you might find them spending an afternoon at one of two local food banks, adapting toys for children with disabilities so they can play with them, distributing clothes and food, or volunteering at health screenings conducted at a center for those in need.
This has been a holiday tradition at Tremco/WTI since 2010 and has been fully supported by management. Those volunteering are not required to use vacation time and can participate in up to two events. Employees from all over the company get together at these events and help the community. A great side benefit of these events is that team members meet people from different plants or the corporate office that they don't run into ordinarily at work and wouldn't have met any other way.  Season of Service has been and continues to be a way to bring Tremco/WTI together as a community to help others in the greater Cleveland/Akron area.
One of the best parts about working for Tremco/WTI is that the culture of giving back to the community doesn't begin or end with the holiday season. Throughout the year, Tremco/WTI sponsors many other events. Every month a different charitable organization is selected to receive the 'Jeans Day' collection. Employees can donate $10.00 to the collection and can then wear jeans on Mondays throughout the month.
During the month of September, Race for the Cure comes to Cleveland. As an organization, Tremco/WTI puts a team together to walk or run during the race. The company sponsors each employee who signs up as well as one guest per employee. Most people who attend bring a sibling, child or friend to race with them. Survivors of cancer as well as those lost to the disease are honored throughout the event and, on a personal note, I was able to bring my 10- and 15-year-old children with me; we stood on the side of the finish line and gave high fives to those completing the race/run portion of the day. Survivors had their own lane to run through as they finished, and it was so amazing for my family to be able to watch as they celebrated with their families. I was touched by how emotional my children became during this experience, as did I.
Tucked in a back corner of the corporate campus, we have the Tremco Company Garden. Every spring, employees volunteer to weed, plant, water and harvest this garden. Throughout the spring and summer peppers, zucchini, eggplant, tomatoes and much more are plucked from the vine and donated to a Cleveland area hunger center. In 2018, over 100 pounds of fresh produce was donated! With the addition of a beehive this past summer, we are looking to expand what we produce and donate in our next harvest.
Tremco/WTI holds several other events to help our local communities. We have a school supply drive and a Halloween costume drive, both in the fall to assist families in need. We have a Giving Tree during the holiday season and we participate in the American Heart Association's Go Red for Women campaign every February. The culture at Tremco/WTI is overwhelmingly about taking care of each other as well as the communities in which we live and work.
Learn more about becoming a part of the Tremco/WTI family.