RCS Influencer Heidi J. Ellsworth says that the roofing industry has a big heart, and its generosity inspires others to give.
I am constantly inspired by my roofing friends and the roofing industry overall for their commitment to giving back. It inspires me every day and for this month's Roofing Influencer article, I wanted to share what others are doing during this season of giving. This is just a glimpse, the more you look the more you will find big hearted roofing professionals giving back. I am hyper linking every charity in this article in case it is something that inspires our readers, and you want to know more.
As always, the ladies of National Women in Roofing (NWIR) inspire me with their generosity and creativity. This year, they ran the 30 Days of Gratitude, a brainchild of Stephanie Baird of Bliss Roofing and Susan DeGrassi of Antis Roofing. For 30 days they invited roofing professionals to add items to a box. At the end of the 30 days they donated to a local charity of their choice. NWIR Councils around the country participated and continue to deliver donations to families in need around the country. The Oregon Council alone delivered an astounding 85 boxes to local charities.
At RoofersCoffeeShop®, we wanted to participate but being a virtual company with people all over the country we decided to let all our employees share in their way. Our team donated financially online while other RCSers put together boxes to deliver like the one from our own assistant editor Lauren White shown in this article's photo.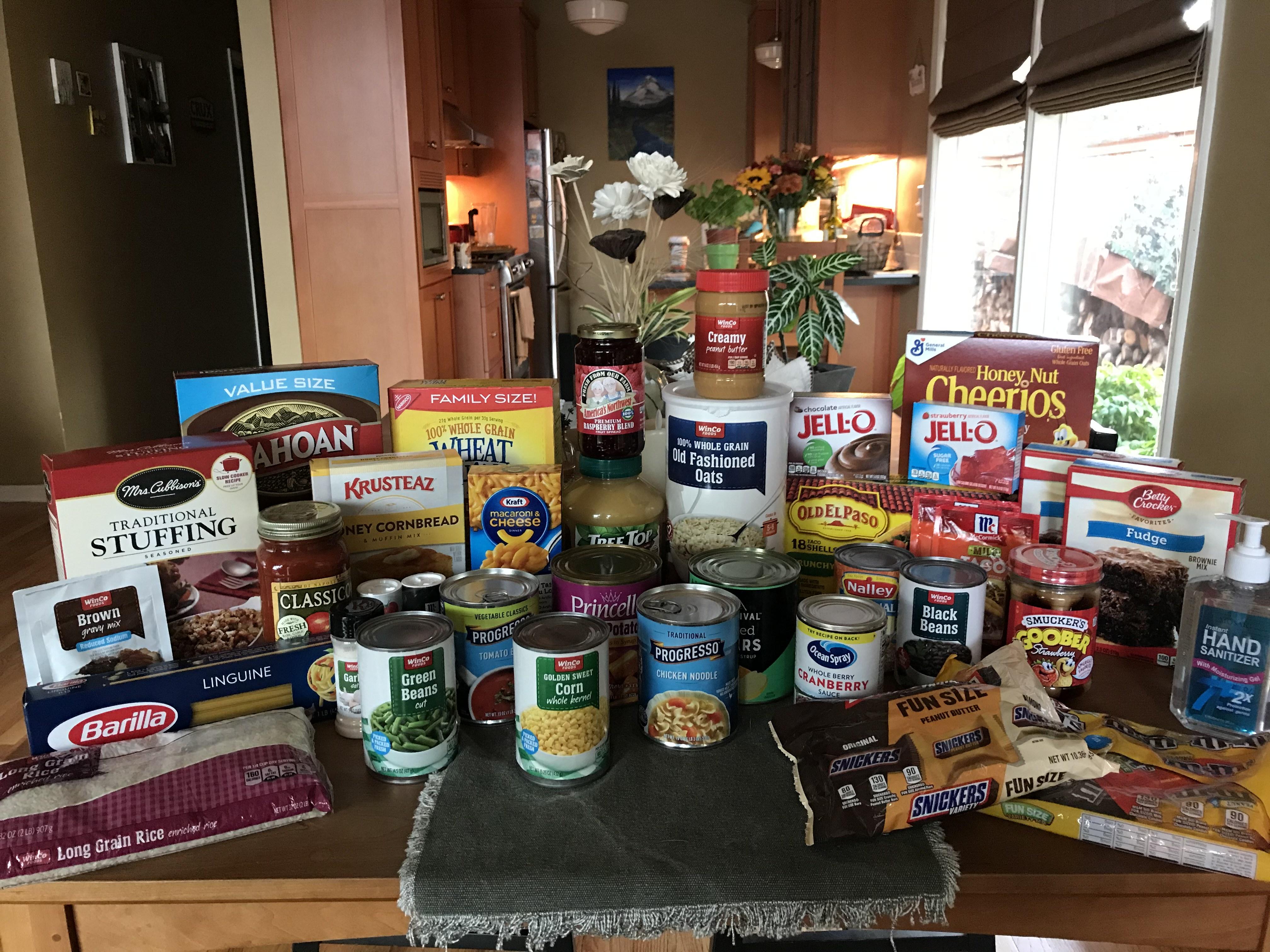 Other charities that received RCS employee gifts included:
We recently had our first meeting with our R-Club Members and talked about our plan on giving all year round. A portion of R-Club membership fees is dedicated to charities. We provide the opportunity for members to pick from the following charities or one they may suggest:
Finally, I am always inspired by Cotney Construction Law and this December they are doing it again. They are dedicating their December promotion to encouraging roofing professionals to give to Roofing Foundations. These foundations provide scholarships, research, education and philanthropy in even larger ways showing the ongoing generosity of the roofing industry. Visit our Giving Back page sponsored by Cotney and see how you can get involved!
Thank you to every roofing professional for all you do for your local communities and society overall. You are inspirational and we want to highlight how you give back all year long so be sure to send us your stories so we can share in our Caught Doing Good Section.
Heidi Ellsworth is owner of HJE Consulting Group and a partner in RoofersCoffeeShop.com. See her full bio here.