by Emily Hughes, Contractor's Cloud.
It's the golden question: how can my roofing company make more money?
Even the best roofing contractors can find it challenging to reach their goals for growth, productivity, and profitability.
In fact, JobNimbus recently conducted a survey to find out what our customers' main pain points are, and how we can better help with them. Here's what we found.
When we asked what contractors want to improve most, we received a lot of responses like these:
"Not enough capital for expansion."
"Trying to grow our business in areas that would provide higher profit per job."
"Generating business."
"Growing pains!"
Sound familiar?
It's clear that making sure the company is financially healthy is top of mind for many roofing professionals, and we certainly want our customers to have as much access to good role models, information, and tools as possible.
So, in that spirit, we reached out to a few of our top performing customers and asked them the very questions we hear roofers asking when it comes to growing their business.
Learning From Roofing Industry Leaders
Because we create roofing software that's simple enough for startups but customizable for large-scale contractors as well, we get to work with new roofers and roofing industry leaders alike.
In the latter case, it's been very interesting to learn from business owners who've sustained success in the industry long-term: Arry Housh, Randy Brothers, and Jay Nelson. While these leaders are busy, they're also gracious and willing to share, which is especially impressive.
When I reached out to each of these business owners, I asked if I could pick their brains for ideas that could help roofers throughout the industry. Each of them made the time to identify successful business practices and growth strategies that have served them well.
4 Focus Areas for Growing Your Business . . . and Your Bottom Line
The JobNimbus team is really excited to pass these insights on to you in a series of blog posts. Here's a list of questions I asked, so you know what to expect from this series of articles:
MINDSET: What mindset, idea, concept, or attitude keeps you going through the tough times and increasing profitability rather than stagnating?
PROCESSES: What do you consider your core processes, the ones your roofing business would not succeed without?
TOOLS: What have been your best tools for growing and scaling your business?
RELEVANCE: When it comes to making more money in a roofing business, what unique opportunities do you see in the market today? Is it different from when you were starting out and building toward those first major milestones?
Real Roofers and Real Long-term Success: It's Possible!
Learning from business owners who've proved they know how to make more money just makes sense. These are real roofers who've faced what you're facing in the market and who've found ways to succeed long-term.
Below is a list of links to each interview in this series, so bookmark this blog or check back to see the latest ones we've added.
Arry Housh on the Success of Arry's Roofing in Florida: Building Relationships Rather Than Chasing Short-term Deals
Randy Brothers on the Success of Elite Roofing in Colorado: Creating a Culture of Empowerment, Accountability, and Putting Others First – Coming Soon!
Jay Nelson on the Success of RCV Roofing in Indiana: Leveraging Upgrades, Milestones, and More – Coming Soon!
Start Today: Expand Your Roofing Business
In addition to these leaders' insights about how to make more money roofing (and enjoy it!), we'd love to help you take your business to the next level with our custom training options.
Get a fresh perspective and learn to leverage JobNimbus features toward achieving your goals.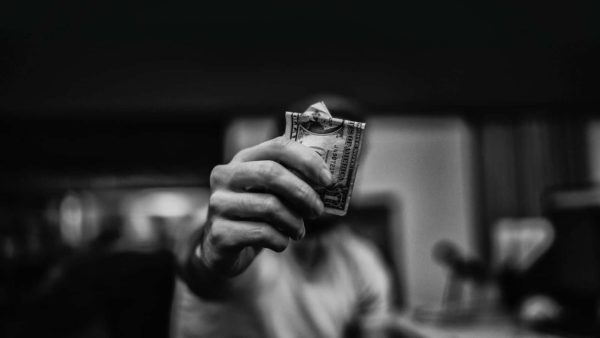 New to JobNimbus? Check out our 14-day Free Trial.
Source: JobNimbus