Stories of an Extraordinary Industry - NRCA Podcast Playlist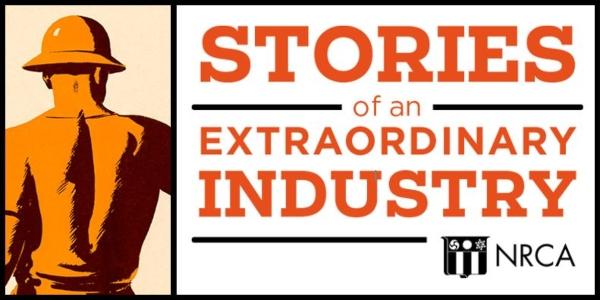 Listen to the new podcast from NRCA!
Presented by NRCA, the Stories of an Extraordinary Industry podcast is meant to enlighten, educate and inspire. From the roof system installers to the manufacturers and everyone in between, the roofing industry is made up of incredibly talented people. This is where we tell their stories.
Episodes are available at roofingstories.podbean.com; on NRCA's website; or wherever you get your podcasts, including Apple, Spotify, Google and Stitcher. Subscribe now!
Supply chain crisis Telephone Town Hall recording is available!
Learn more about the NRCA, visit their RCS Directory.
Season 1
Episode 1 - House Flipper to Roofing Industry Leader
Episode 2 - Roofing Industry Rallies Around Ambitious Goal - Featuring Antis Roofing and Waterproofing
Episode 3 - A Roofing Roll-up
Episode 4 - The Daughter Becomes the Boss
Episode 5 - A Company Failure Alters Roofing History
Episode 6 - No Room for Hostility
Episode 7 - Innovation Comes from Unlikely Places
Season 2
Episode 1 - Two Simple Words
Episode 2 - Sweet Josephine Lilly
Episode 3 - A Company Failure Alters Roofing History (Rebroadcast)
---
Share this: