Mike Pickel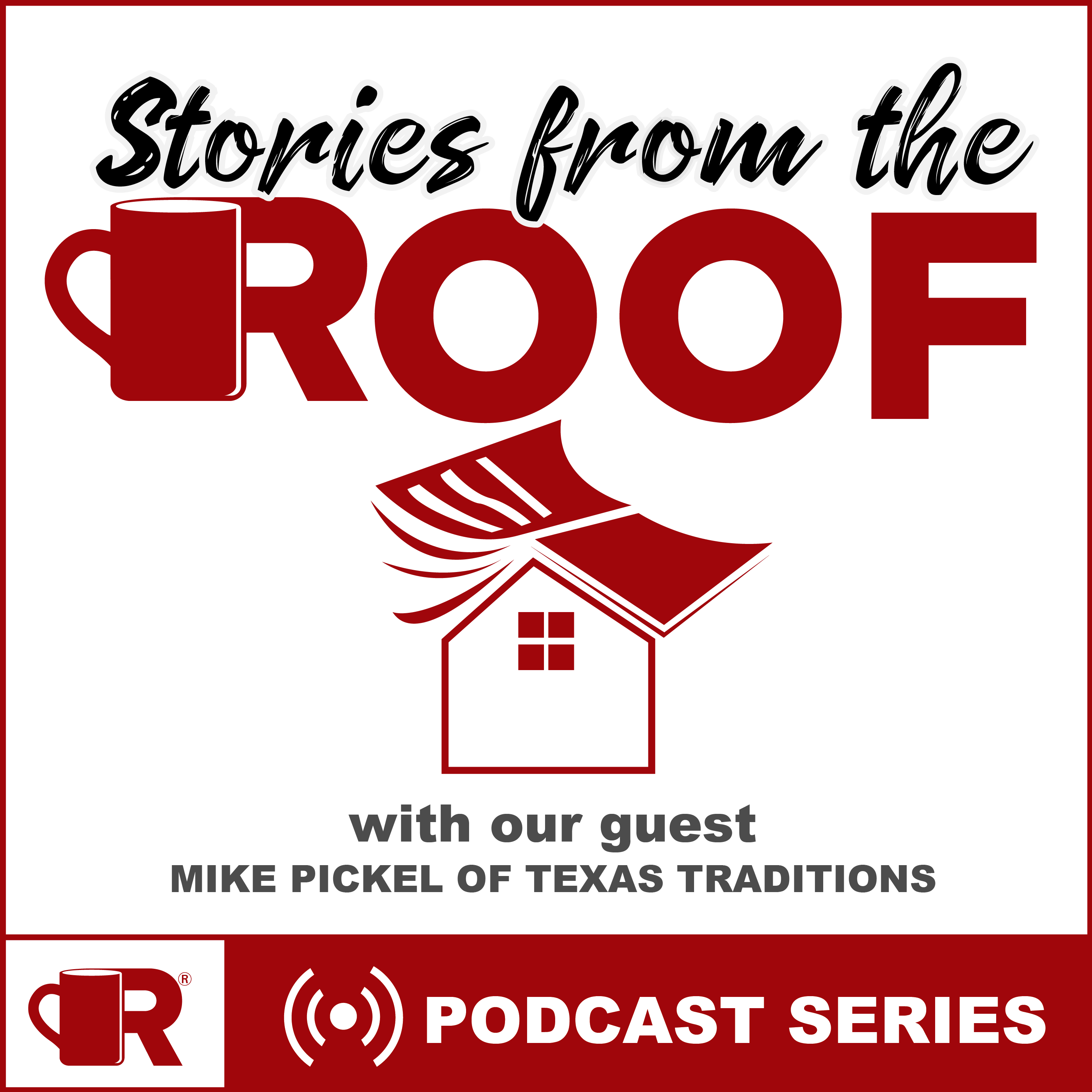 S1:E8
A Texas Tradition: Mike Pickel Answers the Twelve RCS Questions
On this installment of the original RoofersCoffeeShop podcast series, Stories from the Roof, Heidi chats with Mike Pickel of Texas Traditions Roofing. Mike Pickel has 40 years of experience in both residential and commercial construction having started out as a framer, then he moved into project superintendent roles and spent years working as a project manager where he managed multi-million-dollar projects from start to finish.
Mike co-founded Georgetown, Texas-based Texas Traditions Roofing with his brother-in-law six years ago as a calling to not only continue to share his commercial expertise, but to also give back to the community where he raised his family. Mike gives back by volunteering at church and as the director of the board of Community Restore, an organization that coordinates youth and other volunteers to help homeowners in the Georgetown, Texas area who have a need for exterior repairs, but don't have the ability either financially or physically to get the work done.
Recorded August 21, 2020.
Read the entire transcript here.
---
Share this: