TopShield is an exclusive brand of premium residential roofing products and accessories. Created entirely with the professional contractor's needs in mind, TopShield products are always of the highest quality to ensure maximum performance and consistency. We continue to develop TopShield products with an unwavering focus on increasing our customer's productivity and profitability, while providing the highest level of product performance possible.
We understand your needs and we will help you achieve your best! Our customers are always top-of-mind; front-and-center; in everything we do. We are completely committed to your success.
We are thrilled to offer premium TopShield product solutions in many categories including underlayments, nails, roof repair products, roof coatings, caulk, matching roof spray paint, and more. Your TopShield products are continuing to grow and are only available through our national network of independent roofing distributors.
---
TopShield Introduction
---
The New TopShield Website Has Officially Launched
Our new design makes it easy and quick to find what product you need, all the product information, and where you can get it. This is just another way we are delivering quality to our contractors.
Find TopShield, TopShield Pro, and CraftGrade at www.topshieldproducts.com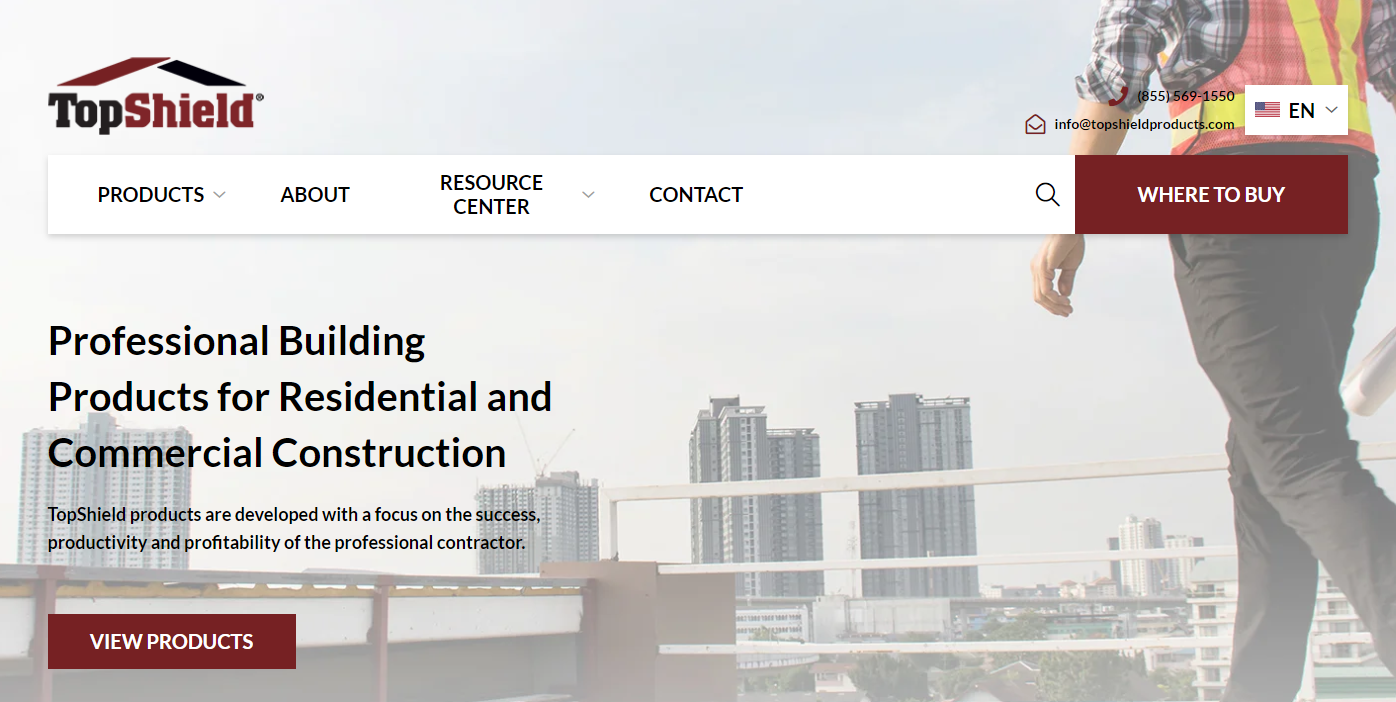 ---
Featured Product: CraftGrade™
Continuing the TopShield® commitment of providing only the highest quality products helping our TopShield customers be successful, Craftgrade™ brings quality with the features and benefits normally found in products with much higher costs. Our customers have grown to expect all TopShield® products to perform and meet their demanding needs of quality without exception, CraftGrade™ delivers.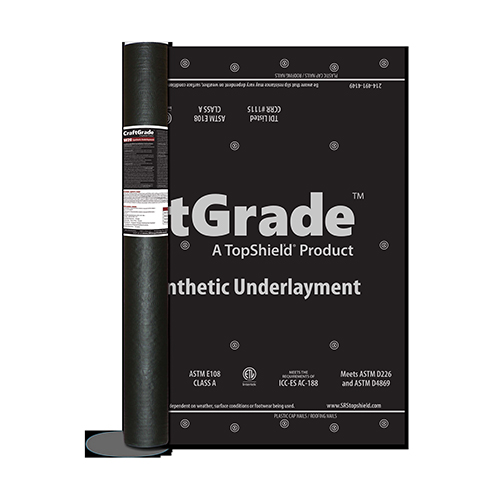 ---
See all the products TopShield has to offer! Click each category to find out more!